Home Latest Info Calendar of Events Photo Gallery Classifieds Dipstick Club Contacts Club Info/Become a Member Links Regalia MG Sightings TMGC Forum
Become a member:

If you are interested in joining the club, the dues are $20.00 annually, through June of the next year. A six-month membership is available after the
month of December for $10.00. To join, click on the appropriate form, print it, fill it out, and mail it to the address on the form with the appropriate fee.
New Membership Form Renewal form
The Tidewater MG Classics Car Club was formed by a group of MG enthusiasts in May of 1973 to promote and preserve the MG sports cars they cherished. Originally organized as a "T" series club only, the club later opened membership to all models of MGs. A couple of the original founding members are still active members today, 46 years later. Click on the thumbnail above to view one of the first getherings of the club in 1973, near Pemboke Mall in Virginia Beach, VA.
Our club is located in the southeastern part of Virginia, commonly known as the "Tidewater" or "Hampton Roads" region. Being located near Norfolk, VA and the world's largest Naval Base, many of our members are active duty military or retired military and hail from all parts of the country. We have from time to time members from the UK, Canada, and other NATO countries, making us an international club.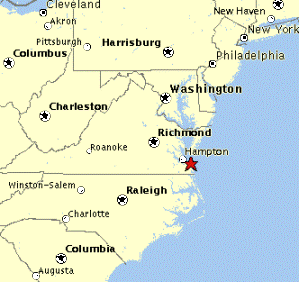 Memberships: As of October, we have approximately 96 renewals for 2019/2020. Renewals are due now!

Cars & Types: Total cars = approximately 187 (if everyone renews):

MGA MGB & GT MGC T Series Midget
31 102 5 31 11

Other/Various MGs – 7 (1-Cooper, MG: 2-VA, 1-YB, 1-ZB, 2-Elva Courier)
Our meetings are held either the first Tuesday or Wednesday of the month and are
very informal and relaxed. If you are going to be in the area, check the website
calendar or "The Latest" for the meeting date, address and a phone number for more info.
You don't need to own an MG to attend a meeting, just a desire to share in MG fun and fellowship.